HelAux B12

Official name

HelAux Bomber-XII

Other titles

B12, GB12, KB12

Designers
Manufacturers
Status

Active, deployed, in operation

Operators

 Gammeta

Type

Bomber

First official flight

2009

Completed

4150

Active
Destroyed in combat

5

Length

9.4 m

Width

1.8 m

height

1.2 m

Wing span

17 m

Ejection system

ABES

Hull material

Trinium Turbide (560%)

Sensors

GR-E

Targeting

GR-E

Navigation

Mechal FNaCo

Communication

Magnu Mobile System-X15

Other systems

AntiShield Bomb Activation,
Missile Penatrer (?)

Crew

Pilot, Bomber

Propulsion

3 Recall Ionised Naquadah Cs

FTL drive

None

Guns
Bombs

4× Bomb Launcher 3.2s (40 in stock)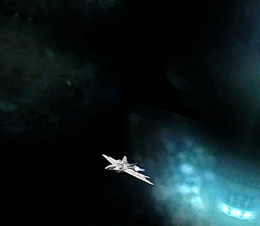 The HelAux B12 was an engine-driven fixed-winged Bomber craft designed by HelAux, produced by Mechal Production Industries, both Gammetan companies, and operated by the Gammetan Air Force and Navy. Its primary role was a support bomber, as it had 4 bomb launchers and relatively weak air-to-air and -ground gatalon photon cannons. The bomb launchers could be orientated forward for space or in-orbit combat, making it dual-purposed.
Construction points: 40
Ad blocker interference detected!
Wikia is a free-to-use site that makes money from advertising. We have a modified experience for viewers using ad blockers

Wikia is not accessible if you've made further modifications. Remove the custom ad blocker rule(s) and the page will load as expected.