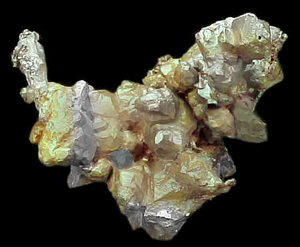 Coloquium
is a natural mineral found abundant in G14 of
Hydephiilo
. It contains sevral valuable substances which makes it's mining abundant throughout the sector.
Substances & extraction
Edit
Akron'op—Regenerative substance used to power generators.
Torto—A valuable metal used in making jewelry and adornment. Extracted from parts of the ore by mining
Xorphus—Substance used to power Artilliant Laser Cannons. It is extracted by reacting with hydrochloric acid & Dixorphium Pentoxide followed by ionization. The substance can then be mined without corrosion.
Ad blocker interference detected!
Wikia is a free-to-use site that makes money from advertising. We have a modified experience for viewers using ad blockers

Wikia is not accessible if you've made further modifications. Remove the custom ad blocker rule(s) and the page will load as expected.