Little had happened, although, Wolf and Kortoris Phane had together encountered the Utiant for a short time when Kortoris was brought onboard the Teronk Tonelatin and the both were transported to their world. Soon they were teleported away.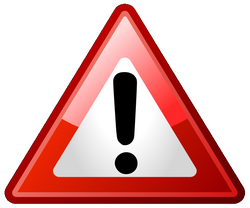 Warning

This section is very "soon"ed.

Wolf had beamed up to a Lohaul with Kortoris , and they went to Yulair in 0.00000000000000004 seconds due to the HyperHypocrite Drive. Kortoris soon jetesoned the HyperHypocrite Drive and it was soon gobbled by the soon-to-leave Hypocritopotomus, soonly. Soon several unknown ships had jumped to BlyDonia and had just sat there, sending out power spikes occasionally. Bly soon contacted The Naasad T'ad T'ad Ehn Republic, which had come to the scene, along with Drakonian forces. Soon the alien ship fired an immense power spike, knocking out all systems for several minutes. The Heroic and the Radiant soon jumped to the system. The Heroic soon left, however. Drakonian Forces had left earlier, due to trouble of their own.
The alien forces soon left, in a flash of green light. It is unknown where these ships are now.
None223 had soon left with his forces to attend to other matters, while Wolf stayed. The BlyDonian Exploratory Fleet soon arrived, saying the encountered the same fleet that had sent the same message. Wolf soon landed on the Bly Machine where him, Bly, Nute Gunray, Tarkin, and Ki-Adi Mundi debated as to what to do. The known things about the race were: They sent a message saying "Yurjj, Gjfgh, uwueio!", which Wolf thought sounded familiar. They also had a large symbol on the side of their ship. And that they used their ships in "untechnological" ways, yet more knowlege was soon to be gained.
Wednesday
Edit
An alien ship was spotted in the Appearance. Bly, Naga Krion, and Wolf all set out in a shuttle to intercept it. They only took a shuttle, so they could investigate the ship.
Upon landing, Ackbar, Mundi, a few droids, Wolf, Fisto, Omni-Tourny, and Bly exited, and the shuttle left. They found a dark ship with no lights on and no one around.
Bly, Wolf, and company had then ventured into the ship and explored... Naga had soon split off and explored on his own while everyone headed back to the bridge because of an distress call they got from the hanger from a clone. They rushed there, but found dead clones that had their faces removed...somehow.
Soon they went to another hanger bay due to another distress signal and found the same thing. Wolf had then suggested they look for Naga, and Bly agreed. They started towards where he was and the PA went on and the lights flickered. They got that same strange message. "Yurjj, Gjfgh, uwueio!".
They couldn't find Naga, and had decided to move to the bridge and had heard the same message repeatedly.

Before they got to the bridge, they got a comm from a clone on the bridge saying a small ship was near the one they were on, then the comm was shut off. They got to the bridge and found the same thing. The PA came on and the message repeated. After discussing what to do a creature appeared very close to them and ran off. Wolf tried to shoot it but missed.

They then split up after Bly gave a lecture as to what to do/not do. As Wolf went along a part of the ship broke off and he went flying out. Just before that, however, Omni was eaten by one of the creatures. He then teleported to where Wolf was and brought him inside. Soon after The Bly Machine had arrived and taken everyone, aside from Naga, Wolf and Omni, away. Wolf had stayed to look for Naga, but failed to find him. As Omni and him walked along they found some doors. Each slammed shut as Wolf went to go through one. They decided to go up against a conveniently placed window and wait. Wolf's comm was activated and he answered and heard the message. He then threw the comm against a wall and it broke. Very soon after that a small shuttle was ejected out of the ship and it landed on the other one, both had then left. Soon creatures surrounded Omni and Wolf, and Omni broke the window and teleported them to the Bly Machine where they floated into a hanger, were given medical attention and sent to a cabin as it was late and they needed rest.
Nothing had happened.
Nothing had happened.
On Saturday Wolf had left the Bly Machine onboard the Radiant en route to Drakonia to give Empress Nakamura his condolences to Naga Krion's possible death.
Once the Radiant arrived, Wolf contacted Drakonian Space Command and Wolf asked to speak to Empress Nakamura. An officer at DSC was able to arrange a meeting, so Wolf embarked to the surface of the planet in a Guardian-Class Shuttle, escorted by two fighters. Once there, he got into a monorail which was bound for the Drakonian Imperial Palace, a huge, imposing art-deco structure seemingly made of crystal covering a black metal interior. The monorail soon stopped, and Wolf was led inside. Being nervous, Wolf stopped for a moment, took a deep breath and continued. 10-foot thick doors slid open revealing the hallway which was very large, furnished in black marble and silver detailing. A large Drakonian flag hung at the opposite end of the hallway.
Wolf and his escort then entered an elevator, which zoomed upwards, stopped, went to the side, and continued it's high speed ascent. The doors opened, revealing lavish quarters furnished in... you guessed it... Black, green, and silver.
Wolf waited for a very short amount of time, until the Empress entered the room and greeted Wolf.
"I wanted to personally say, I'm sorry for your loss... I stayed behind to look for Naga, but... It was too dangerous. Had I stayed longer, I myself might have died. I can't say for sure he's dead... However, I wanted to apologize for not being able to do anything further."

The Empress began prentending to cry, perpetrating the illusion that Naga was dead and then softly said "Wolf..."
Wolf anxiously answered "Yes, Empress?"

Seconds afterwards Naga Krion walked in resplendent in brand-new, black, shiny armor and said "Hello, Wolf!"
Wolf jumped in shock. He then yelled out, half panicked, 1/4 scared out of his mind, and 1/4 relived "Oh, god! What the... ... Um... Something!" "I...I...b-but...you...and...I mean...I was just... Uhh... Uhh... Then... I just..." Wolf said confused. "I see you are surprised." Wolf looked at Naga embarrassed and started to say "Yes, I am" but stopped as he realized, that Naga, being Naga, and being a super-cyborg, would be able to handle such an encounter quite easily, quickly corrected himself and said "Well, no. Well, I mean... Um... But...I...I... I um... Well... I mean...so...you...are... Wait." Wolf said even more embarrassed and surprised. He then looked at the Empress who was not crying by this time as she was faking the tears to scare Wolf as a joke. He looked back and the Emperor, and back to the Empress and back to the Emperor again.
"Okay, so, let me get this straight. You...wait!" Wolf said even more confused. "What the heck happened to you?! Do you know what we went through on that cursed ship?!" He said angrily. Naga calmly replied "Yes. I was watching."
Wolf then started yelling about how he could have commed everyone, not paying attention to what Naga had said.. Naga said he had no comm, and was in a different dimension. After becoming even more confused and running into a doorway trying to walk out several times, Wolf finally calmly asked what happened. Naga replied that it's impossible to explain, and even if it were it's not for him to know. Wolf, embarrassed, annoyed, and slightly angered, left...after running into the doorway, sighing in annoyance, and beaming to the shuttle. The Radiant then left, and Wolf went to take a rest in his cabin.
Yulair, BlyDonia, Gammetan, and Drakonia encounter the alien race a second time
Wolf, Kortoris, Naga, and Bly embark on a journey to the Teronk Tonelatin
Everyone sits in the Bly Machine's lounge for nearly 3 hours.
Cucumbers invade Iiiop II
As Bly woke up on the Bly Machine he noticed a small mechanical bat hanging from his ceiling. He ignored the bat and moved on to the bridge where he was informed that the construction of the Bly Star was half way done.
Meanwhile Gammetan Supreme Chancellor Sofia was having a panic attack due to the election coming up on March the 1st.
As the chancellor panicked, Bly received a message from BlyDonia that the alien race had come to the planet again. The Bly Machine raced to the planet as fast as possible.
The Bly Machine was on a voyage to BlyDonia, and Wolf was onboard the Radiant, overlooking an unexplored area of the galaxy. The mechanical bat seen on the Bly Machine earlier suddenly teleported to the Radiant and sat in an elevator...It soon flew into some ventilation pipes.
Bly comm'd Wolf to tell him of the ship being at BlyDonia... Wolf set a course for BlyDonia immediately. Wolf asked him to hold for a moment while he commed Naga Krion. Naga accepted the invitation and set course for BlyDonia.
Meanwhile Kortoris Phane was en route to the Appearance Boost Gate in the Jealot. He continuously asked if they were there yet. One of the officer's got snappier and snappier answering "No."
The Radiant had exited hyperspace over BlyDonia and landed in the Bly Machine. Naga arrived shortly after. They boarded a shuttle and moved towards the eerie ship. They got on board and found the same thing as before. They soon encountered some of the inhabitants of the ship. The held them off and soon retreated as the ship's self destruct was activated. The whole time the mechanical bat followed them. Both Naga and Wolf didn't feel the same connection as the previous ship...
Roughly 1 hundred 5km long ships jumped to the BlyDonia system and engaged the joined forces.
Kortoris had commed Wolf after arriving at Teredona. Wolf had told him to come to BlyDonia ASAP. Once there he found the ships retreating from the joint forces including a heavily damaged Bly Machine, Radiant and ICN Nosaferatu He soon boarded the Bly Machine to meet with everyone.
Once onboard they went to the lounge.
As they entered, John the Barman gave everyone water to drink. The water suddenly exploded, however. "Dang it, barman!" Bly exclaimed furiously. The barman giggled and got out some menus. Everyone sat down and took the menus and began to read over them. Wolf promptly ordered some Terganian salad, while Kortoris and Naga refused to have anything. Wolf said that the salad was good and that Kortoris should have some, so he agreed. As the barman made a Wampa Burger for Bly and some Terganian salad for Wolf and Kortoris, Naga began to tell the story of their previous encounter on the first alien ship. Naga agreed to tell the story of what happened on the alien ship, the first time they went onboard one, so long as Wolf would tell of the encounter on Fetrodasa VII. "After you had left me.." Naga began "I proceeded down the corridor. I felt a strange feeling, so to speak, so I continued"
"You felt a strange feeling?" Wolf said with rising interest, slowly raising his head from the table which he was resting it on.
"I reached a large room, and could see that whatever 'called' me was not of the creation of those who built the ship. It was older and more mysterious." Naga continued.
"Huh..." Wolf said quietly "That explains the reason for the emptiness on that last one..." He said as he looked over to the barman. Kortoris suddenly said "I must use this thing you call a 'toilet'" as he got up. Bly pointed the way to the restroom and Kortoris went off in that direction.
"My belief is that this object was picked up for research by the creators of the mysterious ship. Now, it is impossible to adequately describe this object. But it resembled a large stone monolith. It was about 10 to 12 feet high roughly 3 feet wide. It appeared to be stone and covered in strange symbols" Naga continued. Kortoris came back from the restroom and sat down.
"I'm back!" He said cheerfully after barfing up the food he had previously consumed. No one took notice as they were all intrigued by Naga's story. "Oh. No. Nevermind. Ignore me." Kortoris said slightly saddened. Naga looked at Kortoris and said
"I have been doing so already, Kortoris..." annoyed by his presence. "Anyway, I walked to the center of the room, which appeared to be appeared to be a cargo hold. I reached out and touched the 'monolith' with one hand, and that is when I vanished." By this time, Wolf finished his salad, and had his head back on the table, resting it. Naga suddenly blurted out to Kortoris "What idiotic, poor excuse for a CO gave you command of a battleship? To say you are unfit for the task is an understatement!" Wolf watched Naga bombard Kortoris with insults while contemplating something. "What makes you say that" Kortoris asked curiously.
"You appear highly incompetent as well as unintelligent." Naga said to him angered. Kortoris fell silent with a frown. Wolf was wondering if he should have said something, but, it was too late, as Naga's insults and ended for the time being.

Everything was quiet for a moment, until Wolf said "So, uhm... Naga. You don't remember what happened next?"
"I would rather not describe what happened." Naga responded
"Why not?" Wolf asked curiously, slightly raising his ears.
"Very well. I shall try." Naga said. "I was surrounded by light, as if I was floating in some nebula. When I was created, many years ago, extremely ancient parts were used as a base. From there, engineers built the rest of my body. These ancient parts seem to have some sort of sentience, which is what drew me to the 'monolith'." Naga continued. "I am not entirely sure what happened next. I suddenly had learned details of my past. That I know... I learned things that mortals were not meant to know. The workings of the cosmos. The mysteries of the universe." he continued. "It was as though I was conversing with a superior being, although this conversation seem to take place instantly. Then, I was teleported to Aetheria and picked up by an ICN ship." Naga said, as he finished his story. "Any other questions?" he asked quickly. "Well, Naga...Everyone is here..." Wolf was torn apart inside. Should he have told them of his past or not? "Oh, nevermind." Wolf said.
"Now, your story of Fetrodasa VII?" Naga said, with an intent to know what happened.
"Okay, well. I was looking at the temple's architecture. It looked vaguely familiar. I entered the main entrance room..thingy... And noticed things. Little changes in the decorations on the walls and such. What would normally seem like mistakes, or flaws. Or nothing of importance. I, overtime, was able to figure out the 'code'. Once I did that, I gained access to the city. I entered the city, was beamed out, begged for more time, which I was not allowed, since the planet was to be destroyed, so, I told the chancellor to beam me back down and..."

Wolf was cut short by Naga, who could tell that Wolf wasn't telling the truth. "I was honest in my description." he said. "Please be honest in yours", he added. Wolf sighed and said

"Okay, okay... Well, I got down to the planet, and noticed the text. Which, normally, people wouldn't see as text. Just decorations. It looked familiar. I saw it somewhere before, but where I didn't know... Anyhow, long story short. I played around with markings in the walls and such. I was able to gain access to the city, but, I was beamed out by the Supreme Chancellor. I asked him to beam me back down and that he could destroy the planet. So, he did. He beamed be back down. I was able to "teleport" up to the ship in orbit. It was a long shot that the ship would survive. But, it did. I remember waking up on the bridge of the ship. I tried to comm somebody, but comms were down. I tried beaming out, but I couldn't... So, I looked around... Soon, I saw a dark robed figure at the end of a hallway. He was holding some sort of candle. He just stood there... I started walking towards him, but I heard a terrible screech. There were several flashes of light, and each flash, it got closer. Soon I could see claws. It dropped the candle. I doubt it was of little importance." Wolf explained.
"I disagree" said Naga.
"Well, yes, but, anyhow, it might've been important, but, it might not have. Anyhow, it got about 6 inches away from me, and then...everything went black. What scares me, is that, when it was close.. I saw a face, that looked much like the creatures on that ship. I remember waking up in a soft bed. The blankets were lavender, and much of the room was decorated in lavender or a tan-ish color. I got out of the bed, looked out a window, and saw a beautiful sprawling city. Soon, two people came in and asked if I was okay. I, for some strange reason, could barely talk. Anyhow, they brought me to what seemed like a council. They were asking me questions, but I was in a daze. I had no idea what was happening at the time. I was sent back to bed to rest. I woke up when someone came into the room, grabbed me, and ran to the library. They started shouting about the 'Teronk Tonelatin'. Two guards came in, and...I blacked out, I think. I woke up onboard the ship again. Comms worked, and I was able to beam out... 'odd' is the best way I can describe the whole thing. That 'council' did say there weren't done with me yet..."
"Very interesting" Naga said.

Naga and Kortoris began discussing a sub on the planet, which was lost when the planet was destroyed. Naga was angered that he was not given more time, but Kortoris insisted he couldn't have done anything. "We could have gotten whatever was on the surface!" Naga yelled out. Wolf had his head on the table and sighed... "What I wanted was whatever was at the core of the planet..." Naga had explained
"Can you specify that specific thing?" Kortoris asked. Wolf rested his head on the table, contemplating whether or not to reveal his little secret.
"All I heard was there was a powerful artifact at the core of the planet." Naga continued
"Ah." Kris said, looking at Naga
"It must have been powerful indeed to stand that heat." Kris said to Naga
"It did not get very far" Naga replied.
"Seriously Commander, what is wrong?" Kris asked Wolf as he sighed
"As I can imagine." Kris responded to Naga, shortly after asking Wolf what was wrong.
"It most likely would not have made it, but its construction was rushed" Naga said
"Well..." Wolf sighed
"Even an advanced submarine of your technology wouldn't be able to pentrate that dense of a crust in less than a day." Kris continued
"That's why we were stalling" Naga continued
"Ah. This is increadbily deceptive of you, Emperor." Kris said "Were I the chancellor, I would have lowered diplomatic relations..." Kris continued "As in Sofix himself." He said as he finished that statement
"That is why you are just a colonel" Naga responded.
"In...deed....." Kortoris said unsure of what to say.
"I think we all need to spend some time together." Wolf said raising his head after making his decision
"Yes, wolf" Kortoris said pointing at Naga
"I'm probably going to regret this... I um... Have a proposal. I gained access to the Teronk Tonelatin... Which is still in orbit of the once planet... I can bring anyone with me...so long as I will it. The Teronk Tonelatin would be able to get us to that planet.... Which I believe is the Utiant's new planet. That ,and...I've got access to Fetrodasa VII." Wolf said
"It's existant?" Kortoris asked, shocked.
"Sorry, Kortoris." Wolf replied
"It was destroyed...? Naga asked, confused
"You didn't actually blow it up. Well... You did... In this dimension, anyway." Wolf continued
"Ah damnit." Kris said
"Look. I'll explain on the way. Shall we board a ship? We'll bring the Radiant? Go to Fetrodasa.... And, get onboard the ship. From there on, we shall embark." Wolf said
"Have you devised a way to get there?" Kortoris asked
"Yeah." Wolf said slightly unsure
"Agreed?" Wolf asked
"Yes. Thank you very much for this opportunity." Naga said, happy to come.
"I will inform my ship." Kortoris said "Alright! Get what gear you'll need. We'll be boarding the Radiant tomorrow." Wolf said.
Ad blocker interference detected!
Wikia is a free-to-use site that makes money from advertising. We have a modified experience for viewers using ad blockers

Wikia is not accessible if you've made further modifications. Remove the custom ad blocker rule(s) and the page will load as expected.